Viagra Pills

Viagra (also known as the blue pill) is fast acting that starts working within 60 minutes. This erectile dysfunction medication is also available as a generic product Sildenafil and as an over the counter product Viagra Connect.
Next Day Delivery
Plain & Discreet Packaging
Confidential Service
UK registered service
Chemist Click
Award Winner
Online Pharmacy of the Year
Chemist Click
Award Winner
Most Trusted Online Pharmacy
Chemist Click
Award Winner
Online Pharmacy of the Year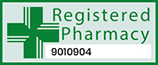 Viagra PRICES
*Please note: We do NOT charge a prescription fee
| Medicine | x4 Tablets | x8 Tablets | x12 Tablets | x16 Tablets | x20 Tablets | x24 Tablets | x28 Tablets | x32 Tablets | x64 Tablets |
| --- | --- | --- | --- | --- | --- | --- | --- | --- | --- |
| Viagra 25mg Tablets | 24.49 | 43.49 | 61.49 | 79.49 | 96.49 | 113.49 | 130.49 | 147.49 | 292.49 |
| Viagra 50mg Tablets | 29.49 | 58.49 | 86.49 | 113.49 | 140.49 | 167.49 | 194.49 | 219.49 | 399.49 |
| Viagra 100mg Tablets | 31.99 | 61.99 | 91.99 | 119.99 | 151.99 | 179.99 | 206.99 | 232.99 | 449.99 |
ABOUT Viagra Pills
What is Viagra?
Viagra is the brand name given to a drug called sildenafil citrate. Viagra, used to treat erectile dysfunction, was introduced to the market by Pfizer in 1998 and the little blue pill has been used by millions of men ever since. Viagra is also available in its generic form, known as just sildenafil.
It belongs to a group of drugs known as PDE5 (phosphodiesterase) inhibitors. They relax blood vessels which allows for an increased blood flow to the penis to help achieve and maintain erections.
You can also order sildenafil, which is a cheaper version of Viagra, as it is the non-branded version. It contains the same active ingredient as Viagra and is equally as effective.
How does Viagra work?
Viagra (sildenafil) works by blocking the action of an enzyme called PDE-5. This enzyme restricts blood flow to the penis during sexual stimulation. By blocking PDE-5, Viagra allows smooth muscle in the penis to relax, allowing blood to enter. This causes an erection, firm enough for sexual activity.
How do I take Viagra tablets?
You should swallow one tablet with water around 60 minutes before sexual activity. If you have eaten within the hour, you may need to take it 90 minutes before it is needed, as food can slow down the rate of absorption into the bloodstream. You should not take more than one tablet within a 24 hour period.
Does Viagra work?
Viagra works for 4 in 5 men (in other words, Viagra works for around 80% of men). Viagra does not cause a man to be sexually aroused, nor does it increase the size of a natural erection. For it to work, you need to be sexually stimulated. If you are not sexually excited, your brain will not produce any nitric oxide and you will not produce any cGMP (responsible for causing erections).
Clinical trials have shown that when compared to a placebo, Viagra (sildenafil), along with other drugs within the same class, produce a significant improvement in erectile dysfunction.
Viagra reviews also advocate that it is a highly effective treatment, which produces desirable results.
However, Viagra isn't for everyone and may not produce the desired results as expected. There are several other alternatives that can be explored.
What if Viagra is not working for me?
If you find that Viagra is not working for you, try again. If you have not had an erection for a while, it may take your body a while to get used to it. You should give yourself eight separate attempts of allowing your body to adjust to the idea of getting erections again and for you to find the right dose that suits you best. If after eight attempts you find that Viagra is still not working for you, do not lose hope as there are several other treatment options. You should contact your doctor or call us to speak to one of our pharmacy team. We have a team of experienced pharmacists who can guide you and provide professional advice.
Is Viagra safe?
Viagra has been used safely for many years by millions of men around the world. It is a treatment that has been designed to help men who have erectile dysfunction. Viagra can be used safely when you have been evaluated by a qualified practitioner. Having an appropriate assessment will minimise any risks, so that you are able to use Viagra in a safe manner.
What dose of Viagra should I take?
One 50mg tablet taken one hour before sexual activity is the recommended starting dose of Viagra by most doctors. This usually works for most men, however, if you are experiencing any unwanted side-effects (such as headaches, facial flushing and indigestion), then the 50mg tablet may be too strong for you and you should try stepping down to the 25mg tablet.
If you are not experiencing the desired results with Viagra 50mg, and you are not suffering from side effects, your doctor may step you up to the 100mg dose.
Viagra 25mg tablets
Viagra 25mg is the lowest dose available. If you are experiencing side effects with Viagra 50mg or 100mg, your doctor or pharmacist may recommend that you try the 25mg strength. This will reduce the chances of getting side effects. Your doctor also may wish to start you on Viagra 25mg, if you are taking certain medication that can interact with Viagra.
Viagra 50mg tablets
Viagra 50mg is the recommended starting dose if you have not used treatment before. Many men will find that the 50mg dose is suitable and works well without side effects. If you have tried Viagra 50mg tablets on 8 separate occasions without any success, your doctor or pharmacist may suggest that you try the 100mg tablets.
Viagra 100mg tablets
Viagra 100mg is the highest dose that that you can take. This is usually prescribed for men who have limited success with the 50mg tablets and have not experienced any side effects. A higher dose tablet increases your chances of experiencing undesirable effects.
How long does Viagra take to work?
Viagra takes around one hour to kick in, however, this can vary depending on the individual. It also depends on whether or not you have had a meal recently. Viagra is best taken on an empty stomach (or at least two hours after a meal), as food can affect the absorption of Viagra into your blood stream.
How long does Viagra last for?
Viagra lasts for around 4-5 hours on average, however this may vary depending on the individual. You may notice that after 2-3 hours, the effects begin to wear off. If you have an erection lasting more than 4 hours (priapism), you should seek medical advice from a doctor.
How often can I take Viagra?
Do not take Viagra more than once a day. This way, you are able to enjoy the benefits of Viagra, whilst keeping the side-effect profile at a minimum.
How much Viagra can I take in a day?
The maximum dose of Viagra is 100mg per day. Any more than this is too much and can cause harmful side effects, including a drop in blood pressure, dizziness, fainting, as well as an increased chance of experiencing other harmful side effects.
Who should not use Viagra?
It is not possible for us to prescribe Viagra if:
You are allergic to sildenafil or any of the ingredients in Viagra
You are currently using any nitrate-based medication including angina pumps or "poppers"
You have high blood pressure in the lungs
You have a heart condition including a history of stroke, heart attack or low blood pressure
You have a liver problem
You have an eye condition
You have cancer of the blood or bones
You have sickle cell anaemia or bleeding problems
You have a condition that affects the penis formation (Peyronie's Disease)
You have an ulcer of the stomach
This does not necessarily mean that you cannot use Viagra, but your doctor will need to asses you and prescribe Viagra only if it is safe to do so.
Can I take Viagra with other medication?
Viagra interacts with certain medication, making it unsuitable for some. You should complete the online medical consultation which is designed to assess patient's suitability. If you are unable to order Viagra online, you can call our pharmacy and speak to one of our pharmacists or our doctor.
What if Viagra doesn't work?
If Viagra does not work the first time you take it, UK national guidelines state that you should try again, another 7 times. It can take a while to get used to the idea of taking a tablet before sex. For those in whom Viagra isn't working, there are other drugs belonging to the same drug class, which may work better for you.
Tadalafil - Available as a generic or under its brand name, Cialis. It takes around 30-60 minutes to work and can be effective for up to 36 hours. It is also available as a daily dosing tablet, which takes action after 3-5 days, but has an ongoing effect, allowing for spontaneous sex.
Avanafil - Available under its branded form known as Spedra. It has a quick onset of action, working in approximately 15-30 minutes. It lasts for around 30-60 minutes.
Vardenafil - Available only under its branded version known as Levitra. It is the recommended tablet for diabetics, taking 30-60 minutes to work and lasting for 4-6 hours.
Viagra vs Sildenafil (generic Viagra)
Viagra and sildenafil are medically the same. Sildenafil is the active ingredient that is contained in Viagra. Since 2013, when the patent for Viagra ran out, it allowed other companies to produce Sildenafil at a fraction of the price.
Before generic drugs are awarded a UK license for sale, they must demonstrate that they are pharmaceutically the same as the branded alternative.
Does alcohol effect Viagra?
It is safe to enjoy around 2 units of alcohol whilst taking Viagra. Whilst a moderate amount of alcohol can act as a stimulant and help aide sensation, excessive alcohol consumption can act as a sedative, depressing the central nervous system (i.e. reducing signals to the brain which is an important process in achieving an erection).
Excessive alcohol consumption can decrease the amount of blood that stays in your penis, negatively affecting erections. However, moderate consumption shouldn't cause a problem.
Can you get Viagra over the counter?
Viagra is for sale over the counter in the form of Viagra Connect, which is the 50mg strength. To purchase the 25mg or 100mg strength, you will require a prescription.
Can women take Viagra?
Viagra is only licensed to treat ED in men. It works by increasing the flow of blood to the penis, so it will not be effective for women. It is important to remember that Viagra does not increase sexual desire.
Buy Viagra Online
It is possible to buy Viagra in the UK in 3 different ways. You can:
Order Viagra online from a pharmacy
Get a prescription from a doctor and take it to the pharmacy. You can get Viagra on the NHS, however, this is only available for individuals with certain medical conditions such as diabetes. The quantity is also usually limited to a certain number of tablets per month.
Purchase Viagra Connect over the counter from a pharmacy, after you have had a consultation with a pharmacist
You can safely order Viagra online from our UK pharmacy, after completing an online medical consultation. Our clinicians will assess the information and issue a prescription free of charge if appropriate, so that our team of pharmacists can dispense your treatment.
Your medication is then dispatched from our pharmacy using a next day delivery service. Please visit our delivery page to see our delivery options. Our process is 100% confidential, with all orders being sent in plain and discreet packaging, allowing you to shop in confidence.
Our service allows you to safely buy Viagra online, in a way that is convenient, discreet and at a low cost.
When buying medication online, it is important to ensure that the pharmacy is genuine and has the appropriate credentials to do so. Every pharmacy selling prescription medication must be registered with the General Pharmaceutical Society of Great Britain (GPhC) and the Medicine and Healthcare products Regulatory Agency (MHRA). This confirms that the medication you receive is genuine, legitimate, and safe to use.
Side Effects
What are the side-effects of Viagra?
Common (Affects 1-10% if men)
​​Dizziness
Changes in vision (very slightly blurred or tinted)
Hot flushes
Stuffy nose
Nausea/Indigestion
Symptoms are generally all temporary and should pass after a short while. In the unlikely event that they don't, please seek medical attention and contact your doctor. To see all the side-effects of Viagra, please read the
Patient Information Leaflet
Product Reviews For Viagra Pills